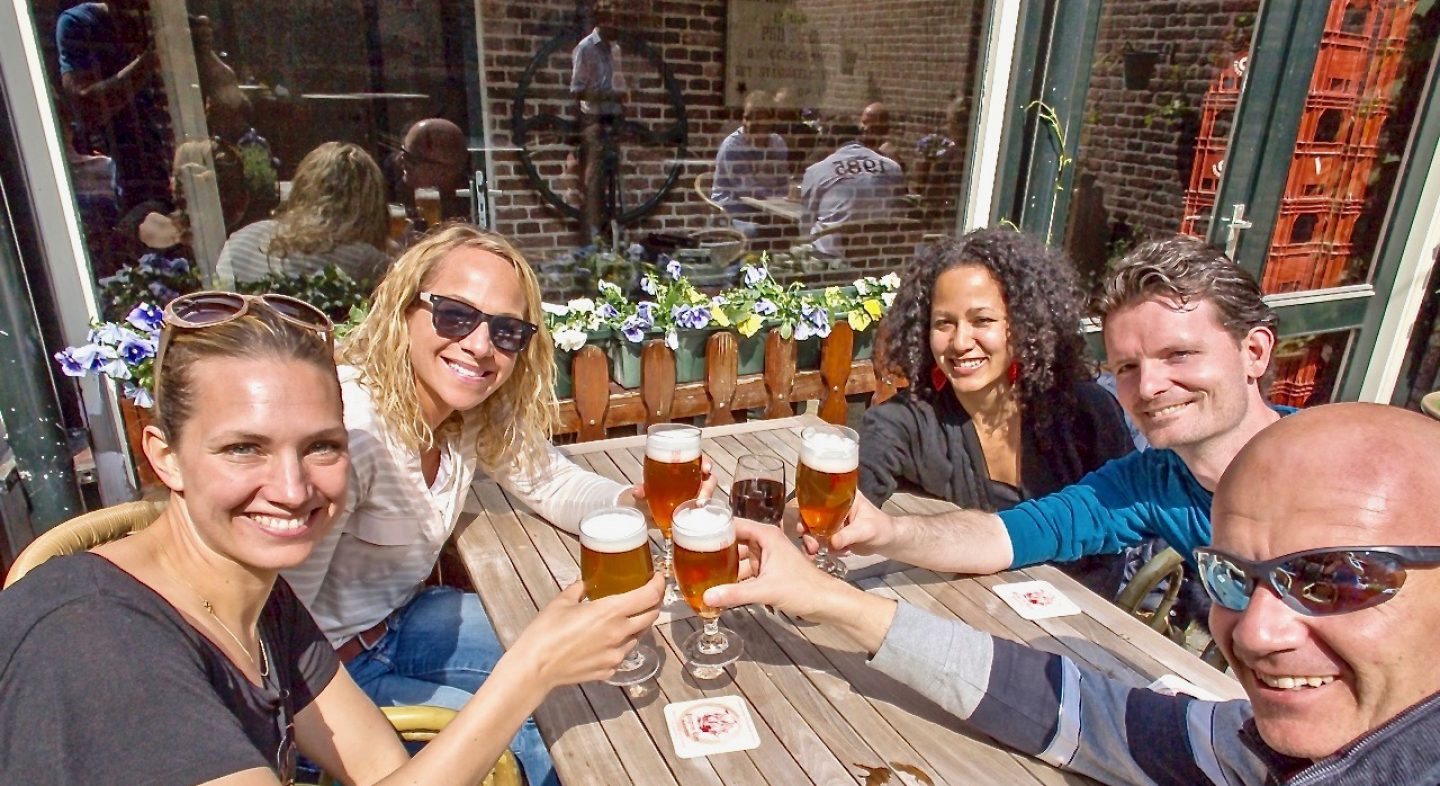 Nice to meet you, our names are Paul & Laura! Welcome to our site, and welcome to the wonderful city of Rotterdam. We have a shared love for travelling and food, which has brought us to many places around the globe.
Wherever we go, we are always very aware of the fact that true connection means interacting with local people. The warmest and most lasting memories we have are of meeting new people and getting to know them. To bring this sense of connection to our own home town of Rotterdam, we decided to start a tour company that focuses on tasting as well as seeing the city. There is no better way to get to know someone than to sit down with a tasty bite or drink and chat away. So this is what we offer: a genuine connection while you enjoy the sights, sounds and tastes of the city. All we need is you :).
Meet the people who will be taking you on your culinary adventure!
Paul is originally Irish, but after living his whole life here he feels like a true Rotterdammert. His favourite drink is still Guinness, though.
Laura is a globetrotter in every sense of the word. She loves getting lost.
Rodger's grandfather had a shop on the Kruiskade in the 30's, which makes him our most authentic Rotterdammert. Ask him anything, even in French, he'll know.
Ruud is probably our most relaxed guide. But don't let his calmness fool you, he can break out into song at any given moment!
Astrid is probably our most experienced tour guide. She will also tell you all about art, poetry, music, and, of course, cocktails.
Tim loves history, and Rotterdam, and food. So who better to tell you about the history of Rotterdam while you eat delicious food?